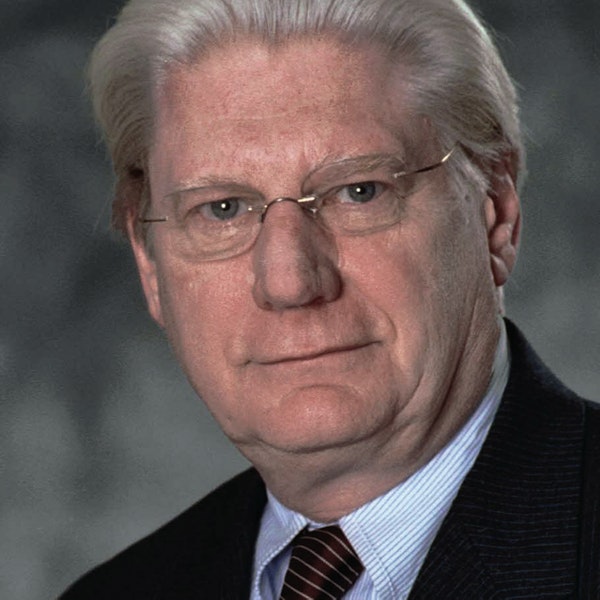 Faculty & Staff
James Redeker
James R. Redeker represents both organized and unorganized companies in their personnel and labor relations. In that connection, he becomes directly involved in equal employment, wage and hour, occupational safety and health, collective bargaining, contract administration and National Labor Relations Act issues, representing companies before all enforcement agencies concerned with these matters as well as the courts. Clients include companies in the steel, chemical, manufacturing, retail, fabrication, construction, transportation, food, apparel, textile, restaurant, publishing, banking, warehouse, healthcare and hospital industries. Mr. Redeker has served as special counsel to some of the nation's largest companies to assist in solving unusual and difficult personnel and culture change issues. In addition, he has been retained as an expert witness to testify in litigation involving employee discipline and due process in the workplace.
Mr. Redeker is the "Subject Matter Expert" for Employee and Labor Relations for the Society for Human Resource Management (SHRM) in connection with the organization's certification program. Mr. Redeker has been a faculty member or sole presenter at many labor relations, personnel administration and equal employment seminars, including several sponsored by the federal government concerning the employment of handicapped and disabled persons. His seminars for employer associations have included such subjects as wrongful discharge, sexual harassment, drug and alcohol control, AIDS, employee discipline, methods for maintaining a union free company, combating union organizational drives, temporary/leased employees, violence control and prevention, investigating employee misconduct, high-risk terminations, succession planning, the rights of non-union employees under the NLRA and special problems involving white-collar employees.
Mr. Redeker was cited in 1994 by Business Philadelphia magazine as one of "Philly's 100 Hottest New Leaders." In 2008, he was named by Human Resource Executive magazine and Law Dragon as "one of the nation's Top 50 employment attorneys." In 2009, 2010, 2011, 2012, 2013 and again in 2014, Human Resource Executive magazine and Law Dragon has honored him as one of "The Nation's 100 Most Powerful Employment Attorneys." Mr. Redeker also has been named one of Pennsylvania's Super Lawyers every year since 2005.
In 1976, Mr. Redeker was honored by the Philadelphia Bar Association for his pioneering work in child abuse in conceiving of and establishing the Support for Child Advocates, an organization providing superior representation and related services to abused children. The Support Center today has a budget of approximately $2.5 million and has become a national model for providing legal representation to abused children.
Mr. Redeker has appeared on many occasions on radio and television as a labor commentator and, since 1986, has been a regular guest lecturer at The Wharton School of the University of Pennsylvania. Among his many appearances, Mr. Redeker was a featured speaker at a national conference on Employment-At-Will sponsored by the Bureau of National Affairs; at a series of lectures sponsored by the American Arbitration Association in Hartford, New York, Philadelphia, Atlanta and Miami on Alternative Dispute Resolution Systems; at the national convention of the U.S. Postal Workers Union on workplace due process; at a series of statewide seminars on Wrongful Discharge sponsored by the Pennsylvania Bar Association and the Cambridge Institute; at a national conference on Alternative Dispute Resolution sponsored by the Bureau of National Affairs; at the Conference on AIDS in the Workplace sponsored by the Chamber of Commerce of Greater Philadelphia and the Philadelphia Commission on AIDS; and at a national conference on AIDS Action Plans sponsored by the Bureau of National Affairs. Mr. Redeker also has delivered the keynote addresses at several industry national conventions. In 1987, he was retained by the Pennsylvania State Conference of Trial Judges to educate trial judges concerning the developments in Wrongful Discharge Law. Since 1983, Mr. Redeker has been a frequent speaker at conferences sponsored by the Pennsylvania Chamber of Business and Industry on myriad employment law issues.
Mr. Redeker is a widely published author in the areas of labor law and employee relations. Among his more than 100 articles and books are Strategies for Bargaining Fringe Benefits (Prentice Hall), How to Draft Contracts to Avoid Disputes (Bureau of National Affairs), Discipline: Policies, Procedures (1983), Employee Discipline: Policies and Practices (1989) (BNA Books, Inc.), Redeker on Discipline (five-hour audio cassette library, BNA Books, Inc.), and "Legal Aspects of Employee Participation Systems" in The Performance Imperative (1995) (Jossey Bass). Mr. Redeker has been a contributing editor of Personnel, the journal of the American Management Association, and is on the editorial board of The Human Resources Professional. He is listed in Who's Who in American Law; Who's Who in America; Who's Who Among Executives and Professionals 2008-2009; "Honors Edition," The Dictionary of Distinguished Americans; International Men of Achievement and The Sterling Who's Who. In 1989, he was named "Human Resource Professional of the Year" by the Philadelphia Chapter of the International Association of Personnel Women. Mr. Redeker is a graduate of the University of Pennsylvania School of Law (J.D.), the University of Arkansas (M.A., with honors), and the Central University of Iowa (B.A., cum laude).
Duane Morris LLP & Affiliates. © 2023 Duane Morris LLP. Duane Morris is a registered service mark of Duane Morris LLP.
Powered by

Web Design by Media Proper